On the 27th of February 2019 the Instutute of Geodesy and Cartography and the Chief Inspectorate for Environmental Protection organised the seminar on the Copernicus Land services coordinated by the EEA, dedicated to land cover and land use.
The objective of the seminar was to summarize the work done by the Institute of the Geodesy and Cartography within the contract with the European Environment Agency (EEA), on the Corine Land Cover 2018 national database production, Copernicus Land Monitoring products verification, including detailed high resolution layers on main land use forms, and local products: Urban Atlas, Riparian Zones and Natura 2000. IGC and CIEP are EIONET National Reference Centres for Land Cover. The seminar was attended by several dozen participants representing various institutions, including public administration and scientific and research institutes.
The seminar was opened by Anna Katarzyna Wiech - Director of the Department of Environmental Monitoring (DM) CIEP, Polish Alternate Member in the EEA Management Board.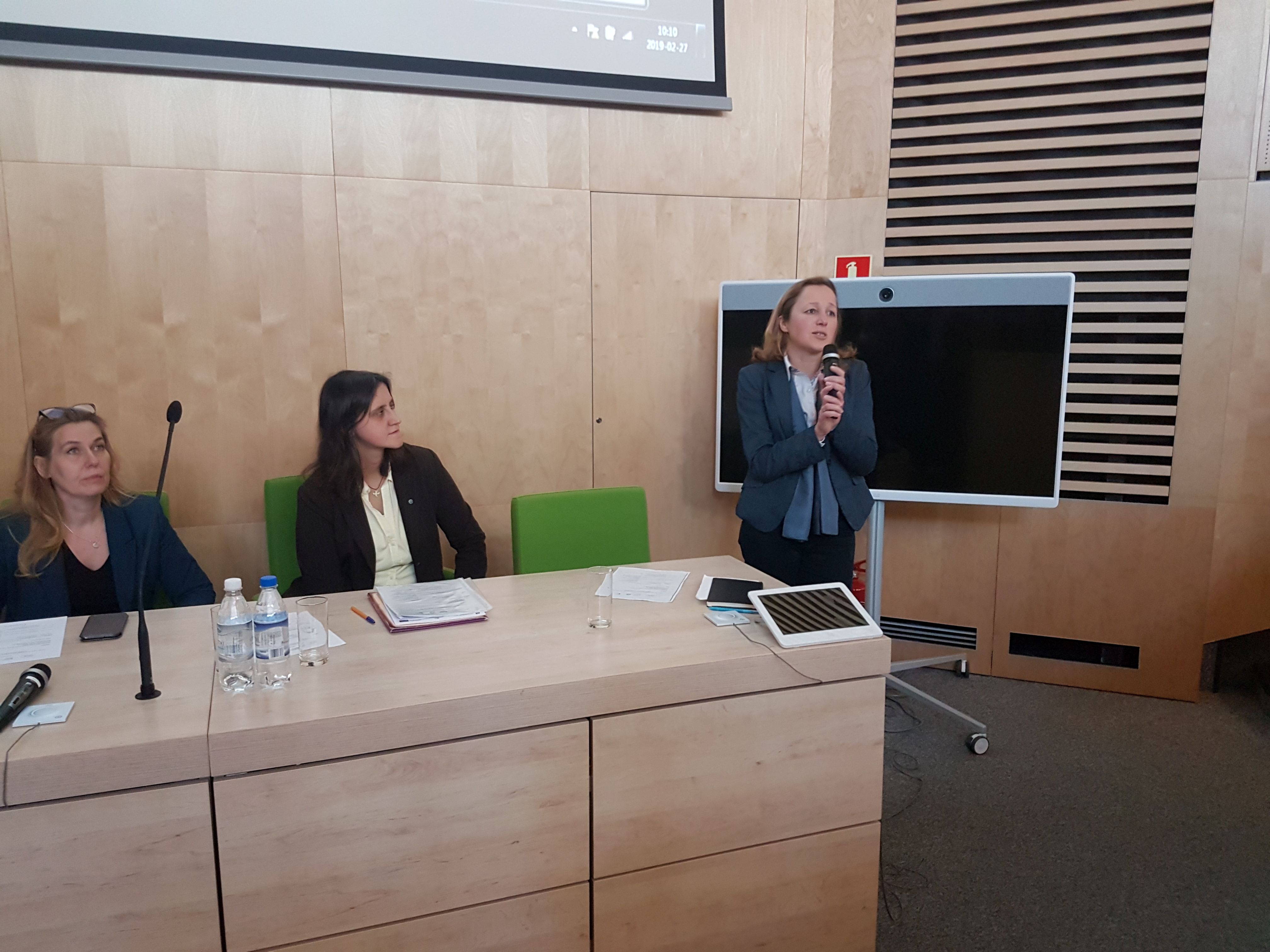 Next Małgorzata Bednarek (DM CIEP), EEA/EIONET National Focal Point, presented the work of the European Environment Information and Observation Network (EIONET).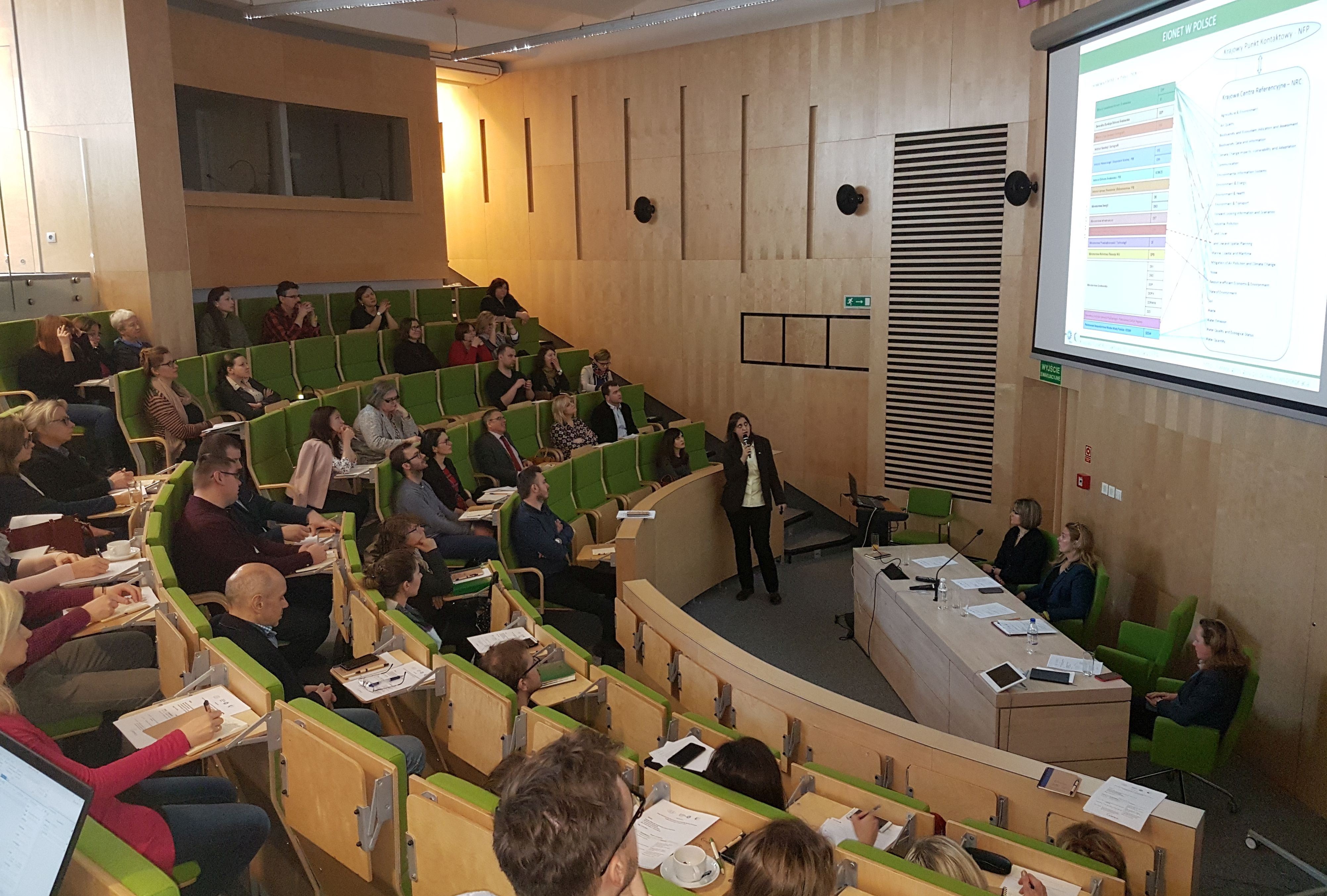 Katarzyna Dąbrowska-Zielińska (IGC), Polish representative in the Copernicus User Forum, presented Copernicus - The European Programme for Earth Observation.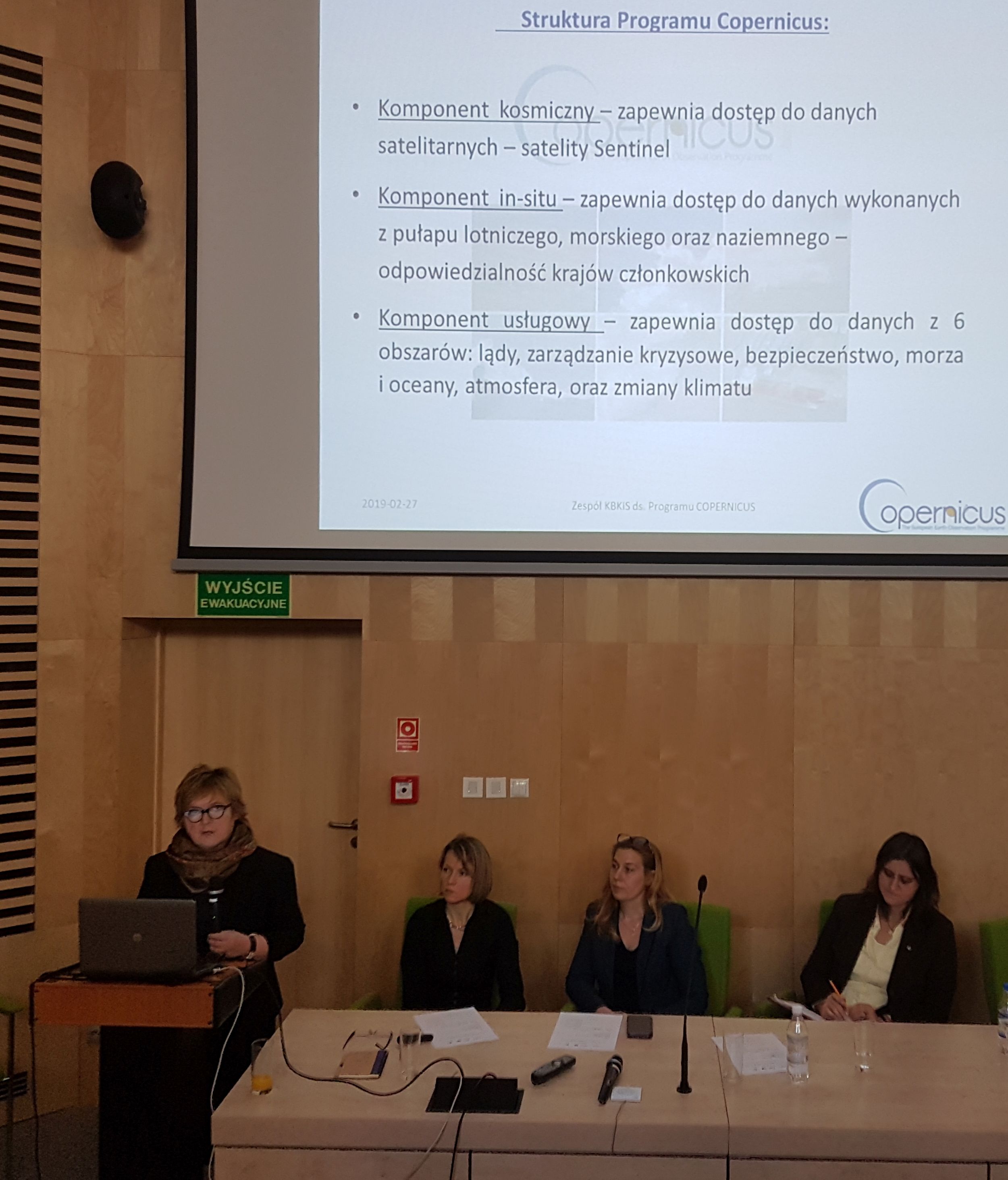 Maria Lenartowicz (DM CIEP) reminded about the CIEP role in the Corine Land Cover projects and informed on the dissemination of the national Corine Land Cover databases.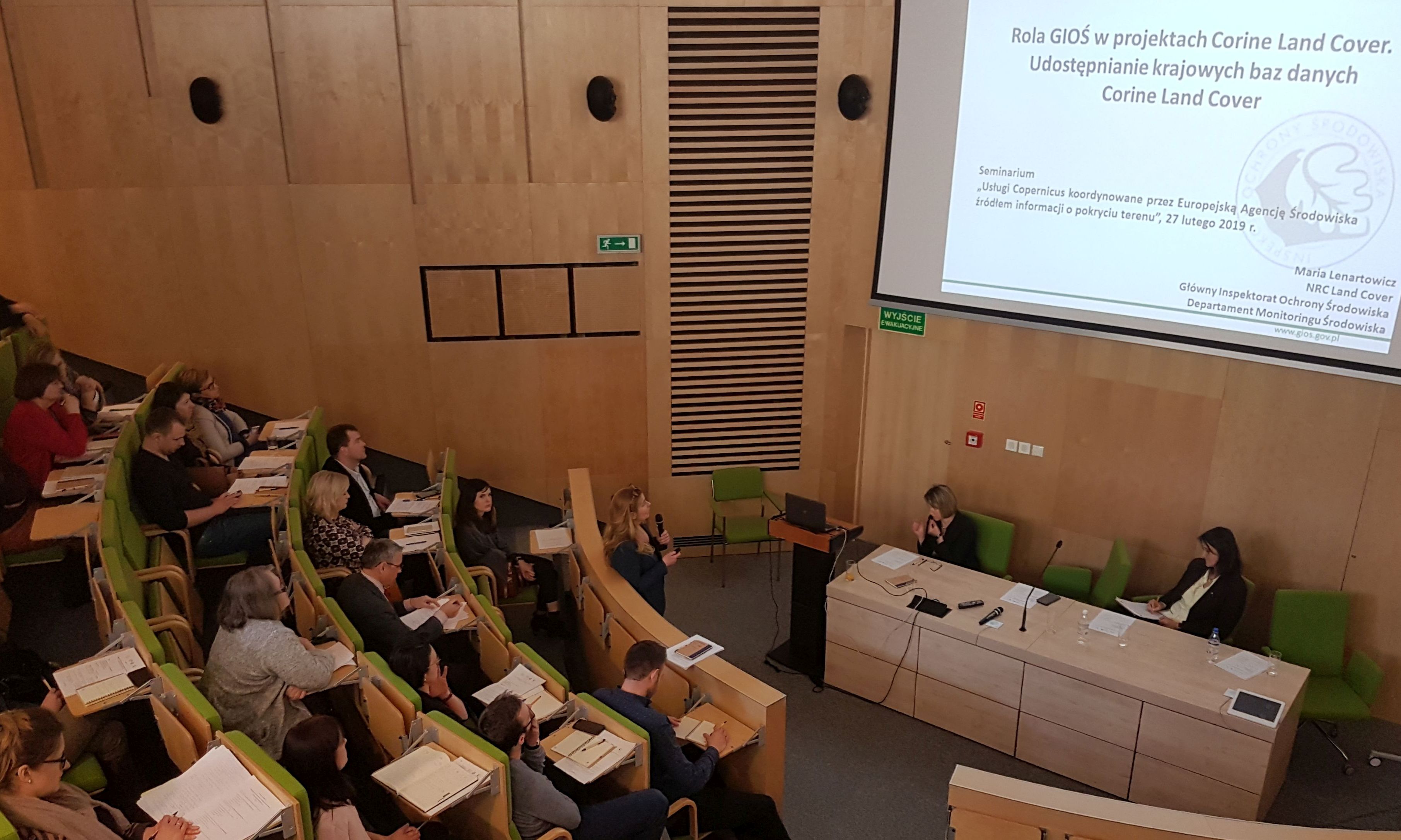 Next Agata Hościło (IGC), manager of the project accomplished within the framework contract with the EEA, summed up the Corine Land Cover 2018 and presented the concept vision of the future CLC databases.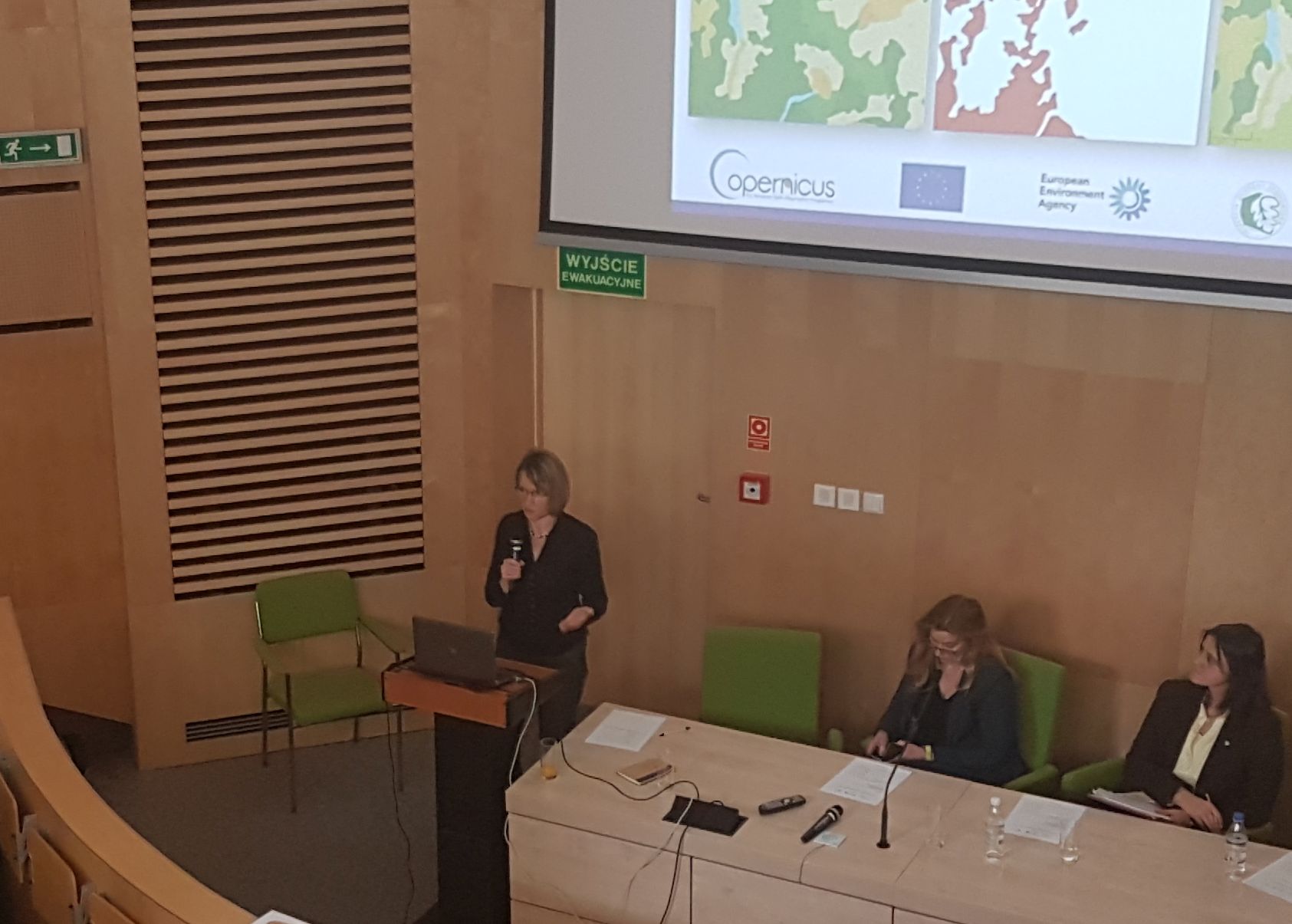 During the next part of the seminar the members of the IGC project team - Anna Mirończuk and Damian Olszewski - talked about the high resolution layers, showing detailed information on specific forms of land cover (imperviousness, forests, grassland, wetness and water) and local products: Urban Atlas, Riparian Zones and Natura 2000.
National Corine Land Cover 2018 (CLC2018) database is disseminated by the Chief Inspectorate for Environmental Protection: http://clc.gios.gov.pl/
National High Resolution Layers, on imperviousness, forests, grassland, wetness and water, as well as local products for the area of Poland (Urban Atlas, Riparian Zones and Natura 2000) are disseminated by the Institute of the Geodesy and Cartography: http://www.igik.edu.pl/pl/corine-projekt